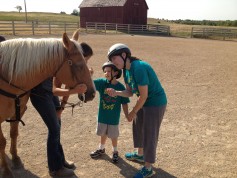 If you are interested in becoming a member of our paraprofessional staff, please  fill out the LINKED application below. 
Questions may be directed to Ashley Eckelberry, Camp Director
Email: ashleye@usd383.org
We will need paras for at least 3 classrooms for both sessions. 
Some paras will be assigned to provide one-on-one support to specific campers.   
Prior experience with special needs students is preferred.  
Applications will be reviewed by Camp Director and Austism Coordinator following submission of application. 
If hired and not a current USD 383 employee, you will then need to fill out an application through USD 383 Human Resources to become a paraprofessional with our district AFTER confirmation of camp hire.
HIRING  FOR CAMP 2023 IS OPEN!
---